Best Dog Houses - Comparison and Reviews
They say that a dog is a man's best friend, which is why we love to spoil them with toys, food accessories, and yes, even dog houses.
A dog house gives your furry friend some personal space to rest, play, and have some quiet time. There's enough space for your pet's water bowl, food, and favorite toys to keep your pup satisfied and entertained. Even if you let your canine friend sleep with you, your dog will undoubtedly benefit from having a private space to hang out in during the day. If you have a yard, an outdoor dog house can protect your pup from the elements while he is outside, which is a must in places with seasonal weather conditions.
Dog houses come in a variety of sizes, shapes, and colors. With so many models to choose from, it can be tricky to decide which one to purchase. You must consider your dog's breed and size, and whether you want the dog house to be outdoors or indoors. The most important thing a dog house should provide is a warm, comfortable place for your buddy to feel safe in. That's why we've compiled a list of the best dog houses for your best friend.
Best Dog Houses 2023 - Reviews
1. Suncast Modern Outdoor Dog House – Perfect for Backyard
The Suncast Outdoor Dog House is water-resistant and has a door, perfect for keeping your dog warm and dry no matter the weather outside. The vinyl door lays gently over the doorway, making it easy for your dog to come and go as she pleases. The door also provides insulation, keeping the cold at bay. Suncast is the ideal dog house for backyards considering its modern design and luxurious look.
It has a crowned floor that further keeps your dog safe from all types of weather. This type of surface allows them to lay down comfortably without getting wet or dirty. This dog house is perfect for a porch, deck, patio, or backyard.
The exterior is quite attractive, constructed out of resin to make it extra durable. It snaps together for easy set up without any tools, so you'll be able to assemble it quickly the moment it arrives.
The doorway measures 11.75 inches wide by 20.5 inches tall, and the entire house measures 35 inches deep, 27 inches wide and 29.5 inches tall. It's perfect for dogs up to 70 pounds. Despite the house's measurements, it only weighs 21.4 pounds and is easy to move around. The streamlined design of this dog house means you can move it indoors as well to replace a metal kennel.
2. Petmate Indigo Large Dog House for Outdoor
Don't let the cute design of the Petmate Indigo Dog House fool you. Though it looks like an igloo, this is a heavy-duty dog house for large dogs. The offset doorway naturally shelters your pet from the rain, and it's insulated to keep them comfortable in both sweltering and frigid weather.
The roof is designed with vents to improve circulation, giving your dog fresh air. The vents can stay open even in the rain because they are designed in a way that enables water runoff without getting inside the house.
The floor is raised to keep your pet dry, and the side motes funnel water to the outside of the house so it can drain, keeping your dog comfortable. Microban protection provides a layer of antimicrobial resistance for reducing odors, stains, and bacteria.
The igloo design is customizable with accessories like doors and interior pads that are available for purchase separately.
There are three different sizes for use with different-sized dogs from 25 to 175 pounds, and it comes in two color options so you can pick the one that fits best with your home.
3. Petmate Barnhome Outdoor Small Dog House
This Petmate Barnhome III is an outdoor house for small dogs with rear vents for air circulation. The extended roof guards protect the vents from letting water back into the house while the weather protection coating keeps your small dog dry. The raised interior flooring also keeps your pet off the ground.
It's a small house, accommodating dogs up to 15 pounds. It's made of plastic and has a mold-resistant finish to ensure your pet stays safe and healthy while inside. The plastic never needs painting and will never rot.
It ships in two pieces but is easy to snap together. The barn-shaped design is perfect for your porch, garden and fits right in on the farm. It can be used for your dog or cat, and may even be an excellent perch for chickens and other furry friends.
The plastic is easy to clean by spraying down with a hose. This particular item is small, but there are options for larger sizes as well as other colors. It's easy to snap together with no tools, and it only weighs 9.8 pounds.
4. Lucky Dog Uptown Welded Wire Kennel for Multiple Dogs
This Lucky Dog Uptown Kennel is made of welded wire and comes in three different sizes for all kinds of dogs. Each size has a waterproof tarp cover that fits over the steel roof frame to protect your dog from sun or rain.
The open sides are not meant to protect your pet from heat, cold, or wind. However, the steel frame is made from durable, rust-resistant wire, and they are welded before coating to ensure there are no sharp edges.
Each panel comes pre-assembled so you can put it together in a matter of minutes without any tools. The gate ensures you can keep your dogs contained when you need to. The Lucky Dog Uptown Kennel is a perfect place to keep your pet safe when you want to send him outside to get fresh air.
Place this kennel on pavement or in the garden, depending on where you want to keep your dogs. You can also place it on a deck, porch, or patio.
The frame is easy to clean off with a hose, and the bottomless design means you can easily clean up waste by washing it away. High-quality welding gives the kennel a sturdy frame.
The gate swings freely and openly for easy access in and out while the lock is firm and secure. You can also lock it with a padlock for extra safety.
It's a dense, durable structure, so it is not easy to move once you set it up. You won't have to worry about it falling over, moving, or giving in to a playful, active pet.
5. Petsfit Insulated Wooden Dog House
The Petsfit outdoor dog house is made of wood and comes in five sizes to accommodate all kinds of dogs. It also comes in several different color combinations, allowing you to make some aesthetic choices.
There is an open doorway on the front of the house for your dog to go in and out of. The off-center placement creates a safer, better-insulated space for your dog to curl up during inclement weather and gives him more space to turn around. It also comes with a door flap that you may choose to install for even better insulation.
However, the roof also opens on hinges and can be latched to stay open, giving your dog fresh air and ventilation when needed. Your dog may even be able to jump in and out if she's big enough or enjoys the challenge.
The bottom floor can be removed for easy cleaning, and the wood construction and paint give it a high-quality look with a warm, welcoming feel. It's a dog house that fits in with your outdoor space rather than standing out like a sore thumb.
It is treated with a water-based paint, making it safer for your dog. It is easy to set up in just a few steps, though it may require some tools. The elevated floor keeps your dog off of the ground when it's wet or cold.
6. Precision Pet Log Cabin Wooden Dog House for Small to Large Dogs
This log cabin dog house from Precision Pet is similar in design to the Petsfit Dog House. It has a sloped roof and an off-center doorway so your pet can curl up in the corner out of the wind or have plenty of room to turn around.
The cute faux log cabin design makes it a great addition to your outdoor space and gives your dog a cozy place to stay safe and dry. It is sealed with a protective coating to make it weather-resistant.
The raised floor keeps your dog off of the ground, and the asphalt roof protects him from the elements. It's made of solid wood and has stainless steel hardware for extra durability. It's a robust and sturdy dog house with long-lasting protection.
The adjustable feet make it easy to balance on any surface, so if you find it a bit uneven, all you have to do is adjust the feet a little to make it work. It's available in four different sizes for all types of dogs and assembly is three easy steps.
7. Aspen Pet PetBarn Plastic Outdoor and Indoor Dog House
The plastic Aspen Pet PetBarn 3 features vents in the rear for increased airflow. The sloped roof and plastic construction repel water and protect any pets inside from getting wet. The extended roof guard rim directs water away from the house while the raised floor keeps your dog off of the ground.
It comes in four different sizes for dogs from 15 to 90 pounds. It assembles quickly by snapping together, so you don't need any tools. It's mold and rot-resistant to keep your pet safe. It's also easy to clean by taking apart and hosing down.
8. PawHut Wood Elevated Extra Large Dog House
The PawHut cabin-style dog house is most certainly the largest dog house on our list. With a quaint, log cabin design, the PawHut comes with a rustic front porch for indoor and outdoor living space. It's great for small or medium-sized dogs with two rooms on the inside and two separate entrances.
It is made of solid, non-toxic wood, providing a safe and sturdy structure. The floor is removable for easy cleaning. Better yet, your dogs can choose whether they want to hang around inside or outside on the spacious front porch.
The hinged roof over the main living area protects your dogs during rain storms while the asphalt shingles create a weather-resistant surface to keep your dogs safe and dry. The A-frame allows for water runoff away from the house.
The roof can be opened on sunny days and closed when it rains, while the elevated floor keeps your dog off of the ground and away from the wet, cold ground while protecting them from insects.
The open doorway makes it easy to roam in and out while the vinyl door flaps give extra protection from the elements and keep it better insulated. The side window gives it better air circulation and keeps your dogs comfortable.
9.  Tuff-N-Rugged Insulated Indoor Plastic Dog House
The Our Pets Tuff-N-Rugged dog house is one of the sturdiest plastic dog houses you can buy. It comes in one large size that accommodates dogs up to 125 pounds. It helps keep your dog warm in the winter and cool in the summer with a double-wall construction.
It's easy to hose off because of its plastic construction, and it requires no tools for assembly. The pieces simply snap into place. It comes with a hefty price tag, although it doesn't have too many extra features.
The elevated floor keeps your dog off of the ground and away from moisture and bugs. However, there are no vents for circulation, door flaps, removable floor, or hinged roof. However, if you're looking for something lightweight and plastic that's ultra-durable, this is one of the best dog houses you can get.
10. Confidence Pet Plastic Dog House for Medium to Large Dogs
The Confidence Pet dog house is made of durable plastic, so it's lightweight and easy to clean. It comes in three sizes for a variety of dogs and snaps together for easy assembly with no tools.
The all-weather design features a sloped roof to direct water away from the house, and the elevated floor keeps your dog off the ground when it's wet or cold. It also protects your dog from fleas and other insects.
The medium price point is a good compromise when it comes to durability and affordability. It only comes in one color combination, but the black floor, white siding, and blue top fit in with most outdoor spaces.
The large opening makes it easy for large dogs to come and go comfortably without having to squeeze. It doesn't have vents for airflow, and it's not insulated, but it does protect from the weather.
How to Choose the Best Dog House
When buying a dog house, there are a lot of specifics to consider. You want a price that fits your budget and a size that accommodates your pet. However, you may want a space where you can keep multiple pets together, or perhaps you want insulation or ventilation built-in. Let's take a look at some key elements that will inform your choice before you purchase.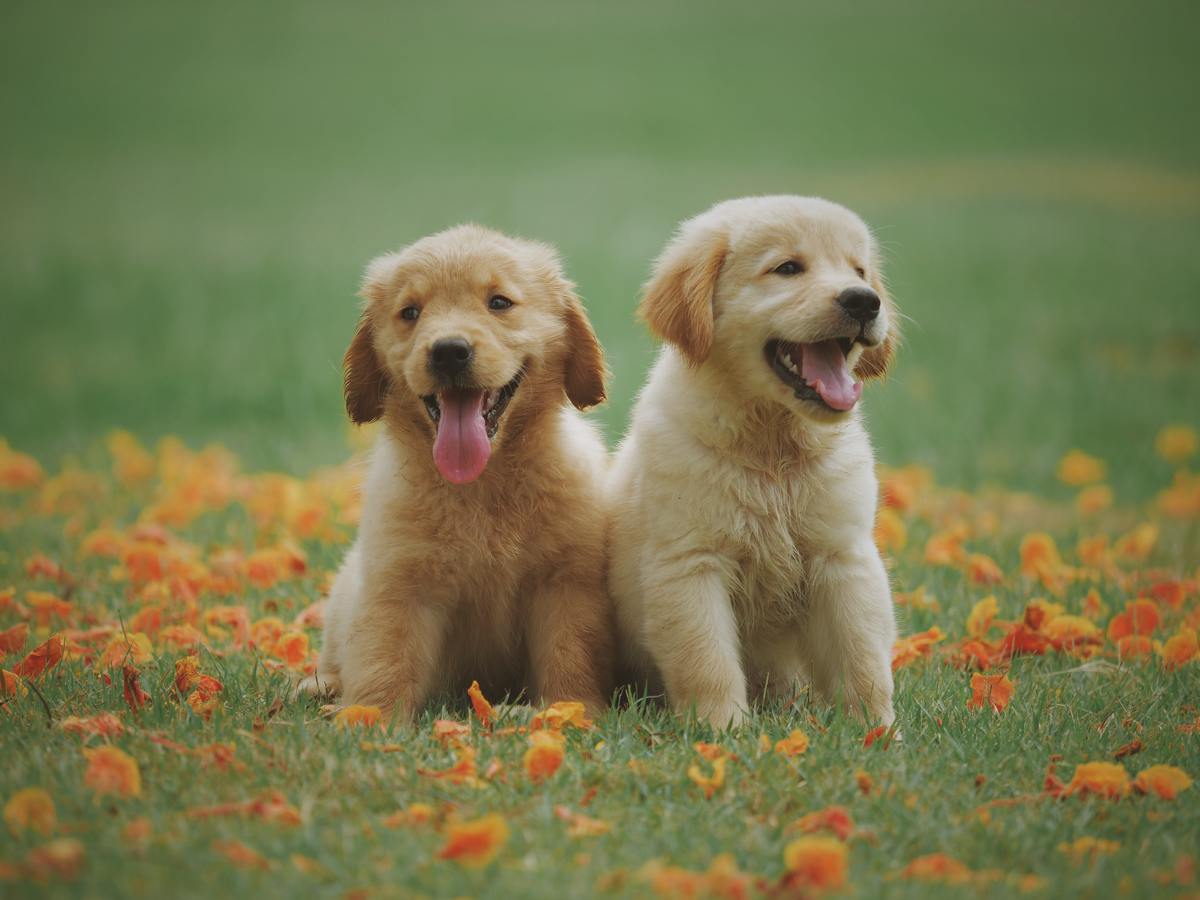 Wooden vs Metal vs Plastic Dog House
Each material comes with its own advantages. Consider weather-resistant, rust-resistant, durable options, no matter which material you choose.
Wooden dog houses are generally more aesthetically pleasing because they are painted or stained. The natural wood grain goes well in outdoor spaces and fits in with all types of decor. However, if the wood is not treated, it can rot, warp, or fade quickly.
Metal dog houses are sturdy, but if they're not treated or coated with weather-resistant solutions, they can be prone to rust. Beware of cheap metal or poor quality welding jobs that make it unstable.
Plastic dog houses are typically the most affordable solutions. They don't rust or rot, and they are effortlessly cleaned with a hose. However, they aren't always as durable as metal or as beautiful as wood.
All Weather Protection for Outdoors
If you're keeping your dog house outside in the yard, you may want to consider getting one with some weather-resistant coating. It can ensure that your dog house stays well insulated for your pet, keeps the weather out, and lasts a long time without rusting or rotting.
Door Size that fits the Dog
The dog house may be big enough for your dog, but can your dog fit through the door? Surprisingly, this is something not a lot of people think about, but it's pretty critical to the dog house's functionality.
However, you may be surprised by the small spaces your dog can fit through, so you can test this before making a purchase. Set up a makeshift doorway out of old cardboard boxes to see what kind of spaces your dog can fit through comfortably.
Roof Height
Consider getting a dog house that not only has enough square inches on the bottom, but is also tall enough for him or her to stand up. Your dog may want to stand up and walk around or turn a few times before finding a place to lay down. If the dog house isn't tall enough, your dog won't be able to do that very comfortably.
Good Flooring
Some dog houses don't have floors. However, if flooring matters to you, make sure you know what it's made of. You want the floor of the dog house to be able to support the weight of your dog and be comfortable at the same time.
Pay attention to the material and functionality to make sure it's easy to clean. A removable floor is often ideal for cleaning purposes. But also keep the design in mind. Ensure that it directs runoff to the outside of the house.
Ventilation
Some dog houses have ventilation, and some don't. The shape and door placement of the dog house you choose will indicate how much ventilation it has. Extra vents at the back or in the roof can help with the airflow.
If you have a small dog, vents may not be a big deal, but larger dogs that generate more heat may be more comfortable in a dog house with vents. Don't worry about extra vents making the house too cold. Vents are used for airflow and don't impact the insulation of a dog house to a significant degree.
Durable Construction
Durability is a feature you'll have to rank yourself in terms of importance. If you have a large, playful dog, you'll want a more durable dog house than if you have a small dog. Small dogs, even if they're playful, aren't strong enough to do a great deal of damage. However, you know your dog better than anyone.
On the other hand, you may want to consider where you're going to put the dog house. If you're keeping it outside where there's little shelter from the elements, and you live in an area that has particularly harsh winters or extreme summer heat, you'll want a more durable dog house to withstand the weather.
FAQs
Here are some of the most common questions about dog houses.
Are dog houses good for dogs?
Dog houses are great places for your dog to retreat when they're tired, or when they want to spend some time in a personal space. They offer a comfortable place to lie down and rest in an outdoor setting, safe from adverse weather conditions.
However, the benefits of having a dog house depend on the needs of your dog. If your dog is a senior, has health problems, or is very small and fragile, a dog house may not be a good purchase.
It's up to you as a dog owner to ensure your pet is always safe. While dog houses can be great for some dogs, they're not great for all dogs.
How do you measure a dog house?
Dog houses are typically measured by length, width, and height. The length and width will give you a good idea of how much floor space your dog has on the inside, and the height will tell you whether or not your dog will be able to stand up.
Look at the dimensions of the dog house you want to buy and measure a space similar in size somewhere in your home first. See if your dog fits comfortably in that space before purchasing the house. Here is a good guide for measuring dog house size.
Do I have to keep the dog house outside?
No, you can put a dog house wherever you or your dog would like one. Generally, kennels are used indoors because your dog doesn't need protection from the elements inside the house, but you can choose whatever kind of containment you or your dog would prefer. 
We would suggest installing a wireless fence to contain your dog inside the boundaries of your yard if you want to keep the dog house outside.
Be aware of the insulation properties of the dog house first. If the dog house is meant to be an outdoor house, it may have too much insulation for your dog to remain comfortable inside. However, you can also put outdoor dog houses on porches, decks, or patios. They don't have to be out in the yard.