Best Dog Insurance - Comparison and Reviews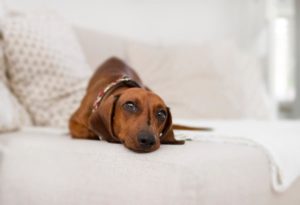 We love our dogs, but medical care for our furry best friends can be pricy, costing anywhere between $100 and over $1,000 depending on the ailment. If you have ever had a sick pup, you understand the situation.
So, how can you get your dog the best medical care without losing all of your savings? The solution – dog insurance.
Pet health insurance is very much like human health insurance, except that it is specifically for pets including dogs, cats, and even exotic pets. Insurance helps reduce the cost of your dog's medical bills, cushioning the blow to your wallet in case of a doggy medical emergency. And just like health insurance for people, there are various dog insurance products available.
Since there are so many insurance options out there from various companies, deciding on the best one for you and your pet can prove tricky. But we are here to help with that with our review of the best dog insurance options available in 2020.
Best Dog Insurance 2023 - Reviews
1. Embrace Pet Insurance
Best value dog insurance
Embrace is another great choice for pet owners. But instead of paying 90% of your dog's bills, you can choose for your pet insurer to cover 70, 80, or 90% of your dog's veterinary bill.
Instead of paying the vet directly, you will receive a reimbursement in the form of a check or direct deposit.
The good news is that the monthly Embrace premiums are quite affordable, and the insurance covers a wide variety of ailments and injuries, including prescription drug purchases. However, it will not cover ailments or conditions caused by fighting or neglect, pregnancy, cosmetic procedures, and certain pre-existing conditions.
If you do not like the plan after signing up, you can back out and get your money back, thanks to Embrace's 30-day free-look period. Another great thing about this product is its app, which you can use to make and monitor claims.
Cost per month
Embrace premiums can cost anywhere between $13 and $100 per month, depending on your dog and the plan you choose. On average, a 2-year-old Labrador Retriever in Iowa would cost $40 per month under the 80% reimbursement level, whereas a 4-year-old Yorkshire Terrier under the 90% reimbursement level might cost about $75 per month.
Coverage
Embrace pet insurance plans cover all major illnesses and injuries, breed-specific and genetic conditions, congenital conditions, chronic conditions, cancer, exam fees, prescription drugs, dental disorders, alternative and behavioral therapies, hospitalization and surgery, prosthetic limbs, and more.
Wellness coverage is optional.
Deductible
Depending on your reimbursement rate and other factors, your annual deductible could be $200, $300, $500, $750, or $1,000.
Waiting period
There is a waiting period of 14 days for illnesses and a two-day waiting period for accidents (14 days in some states). There is also a 6-month waiting period for orthopedic conditions.
Pros
There are no per-incident limits on claims
30-day money-back guarantee
The annual deductible reduces by $50 for every year you do not submit a claim
24/7 access to a pet professional via phone call and live chat
Discounts are available, such as a 5% military discount, a 15% USAA discount, and a 10% discount for multiple pets
Cons
Claims are paid between 5 and 15 days, not immediately
$25 enrollment fee and $1 monthly transaction fee
Dogs above 15 will be covered only for accidents, not for illnesses
It only covers pets while in the U.S.
2. Trupanion Pet Insurance
Best dog insurance coverage
Trupanion is a veteran in the pet insurance business with an excellent reputation when it comes to reliability. Without a doubt, it is one of the best dog insurances available, but it is also one of the most expensive.
Even though it is pricey, Trupanion's policy makes it a great investment for pet lovers who want comprehensive coverage options.
Unlike many other pet insurance policies, Trupanion offers direct payment to the veterinarian, which is one reason many pet hospitals choose to work with the company. Trupanion's advantage is when you check out at the animal hospital, you only have to pay your portion of the bill, and Trupanion covers the rest. The vet can receive payment directly in as little as five minutes.
You can get up to 90% reimbursement for the medical expenses your Trupanion plan covers, and you can opt for deductibles anywhere between $0 and $1,000. But note that the lower your deductible, the higher your premium will be.
While Trupanion covers most dog illnesses and treatments, it does not cover examination fees, some pre-existing conditions, and wellness and preventative care.
Cost per month
The monthly premium for a Trupanion policy will depend on you and your dog. For example, the deductible, your dog's age, breed, and gender will all affect the price. On average, a four-month-old Labrador Retriever may cost about $125.57 per month, whereas a male, two-year-old German Shepherd may cost about $142. Smaller dogs cost less, about $60.
Coverage
Trupanion covers 90% of the cost of treatment for all new injuries and illnesses. That includes:
Hereditary conditions and congenital conditions
Hospital stays
Surgeries
Supplements and medications
Carts and prosthetic devices
You can also add a Recovery and Complementary Care Rider to your plan to cover alternative therapies, like physical therapy, acupuncture, hydrotherapy, and so on.
The coverage is for life and without limit, as long as you keep paying your premiums. That makes it a valuable choice if your dog has a chronic condition that he/she has to live with for the rest of their life.
The plan will not cover travel costs to a pet clinic or veterinarian house visits.
Deductible
For each diagnosed condition, you only have to pay the deductible once, even if your dog is treated over several years for that condition. However, if your pet is diagnosed with other conditions in the same year, you may have to pay the deductible more than once.
The deductible is flexible, between $0 and $1000, and you can raise or lower it whenever you like.
Waiting period
Trupanion, like most other dog insurances, has a waiting period. The waiting period for illness coverage is 30 days after signing up, and five days for injury coverage.
Pros
You only need to pay the deductible once a year for related illnesses
The basic coverage is quite comprehensive
No payout limits on 90% reimbursement and the vet is paid directly
30-day money-back guarantee
The plan covers pets in the US, Canada, and Puerto Rico
Cons
There are some complaints about the quality of its customer service
The monthly premium is pricey
The long waiting period may be an inconvenience for those who have an emergency
Pets that are 14 and older cannot sign up
Does not cover examination fees
3. Nationwide Pet Insurance
Best dog insurance with wellness
Nationwide is another popular option. Its popularity comes from its affordable insurance plan options and the fact that it was Lassie's insurer in the good old days.
So, if Nationwide was good enough for Lassie, is it good enough for your dog?
Three plans are available from Nationwide at different prices, enabling you to pick a plan that best matches your pet needs and your budget. Also, unlike Trupanion, which will not let you sign up your elderly dog over 14 years old, Nationwide Pet Insurance is open to canines of all ages.
The company's plans include Whole Pet with Wellness, Major Medical with Wellness, and Major Medical. The Major Medical plan is the only one that does not come with wellness coverage, which is why it is the cheapest of the three plans.
The "wellness coverage" is useful because it covers the cost of examinations, parasite treatment, vaccinations, dental cleaning, and other little things that other insurance companies will not cover. If your dog does not fall sick often, having wellness coverage will save you a lot of money in the long run.
While the Whole Pet with Wellness plan is similar to what you can get from other insurance companies (it reimburses 90% of the treatment costs), both Major Medical Plans from Nationwide are different.
Both Major Medical plans use a benefit schedule to decide how much you get for your dog's treated condition. The arrangement might not be in your favor if the reimbursement listed in the benefits schedule is far below what your veterinarian charges you.
In summary, Nationwide's Whole Pet with Wellness plan might be its most expensive plan, but it is a better deal than its other two plans. Plus, it is still cheaper than Trupanion.
Cost per month
The monthly premium depends on your dog's breed, age, gender, the plan you choose, and your state of residence.
On average, a 4-year-old Golden Retriever in Seattle could cost $46 per month under the Major Medical plan. For the same dog, in the same state, the Whole Pet with Wellness plan could cost about $112 per month.
To find out exactly how much Nationwide will cost you per month, you can use the insurer's online quote tool.
Coverage
Nationwide's three plans each offer different levels of coverage. The Whole Pet with Wellness plan, which is Nationwide's most popular plan, covers accidents, injuries, illnesses, examination fees, and wellness care. That includes hip dysplasia.
Deductible
Depending on the plan you choose, the yearly deductible can be between $0 and $1,000. The annual deductible for most people on the Whole Pet with Wellness plan is about $250.
Waiting period
For all of Nationwide's plans, there is a waiting period of 14 days, regardless of what ails your dog. But if your plan has a wellness feature, it takes effect 24 hours after getting your policy.
Pros
You can sign up your dog regardless of his/her breed or age
You can submit and track claims in real-time online
Offers wellness coverage, unlike most of its competitors
You can make unlimited claims if your plan has a wellness feature
Reliable insurance company with a BBB rating: A+
Different plans at different prices to match your budget
Cons
Only dog owners in specific states can access wellness plans
Quite a few negative reviews
If you pay monthly, there is a $2 transaction fee
Nationwide only covers pets in the U.S.
Reimbursement is according to the benefit schedule for both of the Major Medical plans
4. Pets Best
Best dog insurance for older dogs
Pets Best insurance is a great value choice that keeps costs affordable for all dog owners.
You can purchase one of two plans, and the most comprehensive one is the Best Benefit Accident and Illness Plan. It covers long-term issues, chronic conditions, cancer treatments, and medical emergencies. It also covers dental issues, prescription medication, and behavioral consultations.
Alternatively, you could save money by opting for the accident-only plan to cover your dog in the event of an injury.
You also have the choice of two Routine Care Coverage plans, EssentialWellness or BestWellness. The Essential Wellness package costs $16 per month, but it is worth it to cover your dog's routine medical visits. You get even more coverage when you choose the BestWellness plan at $26 per month with add-on options.
There is no age limit and you can register dogs older than 14 years old, but monthly premiums are higher for older pets.
Cost per month
Pets Best insurance premiums can cost as little as $9 per month, depending on the plan you choose, your dog, and your state of residence.
Coverage
How much coverage you get depends on the plan you choose. The accident-only policy covers trauma, wounds, poisoning, car accidents, foreign body ingestion, broken bones, complications from an accidental injury, and more. The Essential Wellness and Best Wellness plans cover routine health care and examinations, but not accidents.
However, none of the Pets Best plans will cover chronic conditions that emerge after signing the policy, burial/cremation, or holistic care.
Deductible
You can choose from $50, $100, $200, $250, $500, or $1,000 deductibles.
Waiting period
There is a 14-day waiting period for illnesses, hip dysplasia, and related conditions, and three-day waiting periods for accidents and related conditions.
Pros
Covers pets that travel to Canada, Puerto Rico, or within the U.S.
Plans don't have lifetime limits
Affordable prices
Various ways to reach customer support
30-day money-back guarantee
5% multi-pet discount
You can get a policy on a dog of any age
You can make claims easily online
You can receive reimbursements within five days via direct deposit
Cons
Long waiting periods, especially the 6-month waiting period for cranial cruciate ligament (CCL) injuries
$2 transaction fee
It does not cover alternative therapies
5. Figo
Best dog insurance for multiple dogs
For those who want a comprehensive dog insurance plan that covers both everyday and emergency care, Figo checks a lot of the right boxes.
All of its three plans offer comprehensive medical protection. But the plans differ when it comes to the treatment costs it covers per year. The lowest is $5,000, followed by $10,000, and then the unlimited plan. Annual benefits per pet are between $1,000 and $20,000. While the unlimited plan sounds like a deal, you should note that higher coverage translates to higher monthly premiums.
That said, regardless of which Figo plan you opt for, you are going to get more coverage than most other dog insurance offers. If you want even more coverage, you can add the option of vet exam fees for a few extra bucks. It is useful for instances where your dog may need multiple checkups for an injury or illness.
For your convenience, Figo has an app that lets you access all sorts of information about your dog, including his/her medical records from your phone. You can also monitor claims in real-time using the app or get assistance from a licensed vet at any time via live video chat.
Cost per month
Figo policies cost $9 to $135 per month, depending on the plan you chose.
Coverage
The Figo plans cover a wide variety of medical issue but do not cover breeding, eating disorders, pre-existing conditions, routine or preventive care, and spaying or neutering. For issues that are covered, you can choose a reimbursement of 60, 65, 70, 80, 90, or 100%.
Reimbursement at 100% from insurers is rare, which makes Figo unique.
Deductible
Figo offers various deductible options, from $100 to $1,500.
Waiting period
There is a 14-day waiting period for illnesses, and a three-day waiting period for accidents, depending on the state in which you reside.
Pros
Your deductible is per year, not per incident
Useful and user-friendly app to talk to a vet and keep you on top of claims
10% multi-pet discount
Covers dogs that travel to Canada, Puerto Rico, or within the U.S.
Offers a 100% reimbursement option
Great customer service
Cons
You have to pay an extra fee to cover vet visits
Reimbursement for claims typically come within five to seven business days, but can at times take up to 30 days
14-day waiting period for illnesses and five days for accidents
One-time $9 admin fee and $10 annual fee
No wellness plan
6. Healthy Paws
Healthy Paws is one of the most highly rated dog insurance companies out there with thousands of happy customers and reviews.
Why do people like it so much?
There are no caps on payouts and no per-incident or lifetime limits. Plus, making a claim is as easy as uploading a snapshot of your vet bill via the mobile app. After submitting a claim, processing begins and can take three to ten business days, after which you are reimbursed.
It is also one of the few dog insurances that offer complete coverage for alternative treatments for your dog, such as acupuncture and holistic medicine.
Our only significant complaints are long waiting periods, and it does not cover pre-existing conditions, veterinarian examination fees, and preventative care.
Cost per month
Monthly Figo premiums can run anywhere between $15 and $90, depending on your dog's and breed, and the state where you reside.
Coverage
Figo offers one plan that covers accidents, illnesses, cancer, emergency care, and more. But the reimbursement will depend on your dog's age. For instance, dogs under five years get 70 to 90% reimbursement, while those above eight years get 60%.
Deductible
Annual deductibles of $100, $250, $500, or $750 are available, depending on your dog's age.
Waiting period
There is a 15-day waiting period for illnesses, accidents, and CCL events.
Pros
30-day trial period with a money-back guarantee
Unlimited lifetime coverage and annual deductible, not per incident
Very affordable prices and lots of positive reviews
Covers dogs that travel to Canada, Puerto Rico, or within the U.S.
Making a claim and getting reimbursements is quick and easy
Cons
Charges a one-time $25 fee
No coverage for veterinary exam fees and behavioral therapies
Older dogs have fewer reimbursement options
15-day waiting period for all accidents and illnesses
No wellness plan
7. Pet Assure
Best dog insurance with dental
Two of the features that set Pet Assure apart and benefits pet parents is its zero waiting periods, and no exclusions. That means your dog, regardless of his/her age, is eligible for coverage, and there is no waiting period after signing up before you can start making claims.
Secondly, pre-existing conditions are covered, and you get a 25% discount on your dog's vet bills when using a participating veterinary care. Because you only get a 25% discount on vet bills, you may have to combine it with other pet insurance to cover pricier treatments.
On the downside, you can only get Pet Assure through an employer. So, if your employer does not offer Pet Assure insurance, you cannot get it for your dog.
Cost per month
With Pet Assure, you will only pay $11.95 per month for one dog or $16.95 for two to four pets.
Coverage
Pet Assure covers everything from pre-existing conditions to dental treatments and cancer to wellness visits, emergencies, and surgery.
Deductible
There are no deductibles
Waiting period
There is no waiting period.
Pros
All medical treatments are covered, including pre-existing conditions
You can combine it with pet insurance
Dogs of all ages, breeds, and health status are eligible for coverage
No annual limits
Cons
You can only get it through an employer
You get only a 25% discount on vet bills
Not all vets accept the plan
Understanding the cost of dog insurance
Getting the best protection for your dog requires that you first understand the various angles of how insurance works, the costs involved, and how it can benefit your dog and making pet insurance worth to buy. Here is everything you need to know to make an informed decision.
How does pet insurance work?
Pet insurance minimizes the burden of your dog's medical bills by covering part of the expenses and giving you peace of mind. How much of the bill your insurance provider covers depends on the reimbursement percentage you choose and the annual deductible and the co-pay amount.
Both the reimbursement and the deductible will also determine the monthly insurance premium you pay. That is, a higher reimbursement percentage will lead to a higher premium, but a higher deductible results in lower premiums. A balance between both is crucial to avoid overpaying for dog or cat insurance.
Here is an example – Your dog gets beat up by another dog. Cleaning his wound and stitches will cost $100.  If your insurance policy reimburses you 80% and has a $20 deductible, you will pay a $20 deductible plus 20% of the veterinarian bill (another $20). That means you will pay $40, and the insurance company pays the balance of $60.
For most plans, you only have to pay the deductible once a year, after which a similar scenario would cost you just $20 while the insurer pays the remaining $80.
Of course, that is on top of the monthly premium you will pay for whatever plan you choose.
What expenses are covered in dog insurance?
What your pet insurance covers depends on the insurer and the policy you choose. The average dog insurance policies only cover your dog's illnesses and injuries. But the best plans, like some on our list of best dog insurance, cover more types of care, such as dental cleaning, routine care, vet examinations, and more.
To ensure that an insurance policy is worth your while and suitable for your dog, confirm what the policy covers. For example, if your dog has a pre-existing illness, be sure to verify that the policy you have in mind will cover it.
The best pet insurance for your dog should be able to cover any medical treatment or care your dog may need, not just wellness visits and regular vaccinations. It should also have a limit that is high enough to keep down the costs of even the most severe medical emergency.
Cost by dog breed
Most insurers determine the cost of your dog insurance premium by examining factors ranging from your pet's age and gender to where you live. Another major factor affecting the premium is your dog's breed.
Larger dog breeds are typically pricier to insure. That is because their size and weight make them more prone to health issues like bone and joint problems, such as hip dysplasia. If you want to keep your pet insurance costs to a minimum, then consider getting a smaller dog breed if you do not have a dog yet.
For example, the monthly cost for an accident and illness plan for a Dachshund can be as low as $32, whereas the price of that same plan for a German Shepherd-sized dog could run $50 to $100, or more.
How to get cheap dog insurance
The first step to getting cheap dog insurance that provides sufficient coverage is comparing quotes from different insurers. Compare as many insurers as you can to find a good quality one with lots of positive reviews and affordable prices.
After you find an affordable insurer, you can keep expenses to a minimum by choosing a plan with a lower reimbursement percentage and a higher deductible. But note that a lower reimbursement percentage means that you will have to cover more of your medical bills yourself. That is, a 60% reimbursement from the insurer means you will be paying the remaining 40% out of pocket.
Also, the cost of most dog insurance varies from state to state. So, the price in your state may be lower or higher than what is available in other states. To know exactly how much insurance will cost you upfront and monthly, be sure to take advantage of the free quotes offered by insurance companies.
What are other things to consider when buying dog insurance?
The best dog insurance is not always the cheapest or the most expensive. Instead, it is the one that offers everything necessary to simplify getting and paying for proper medical care for your dog.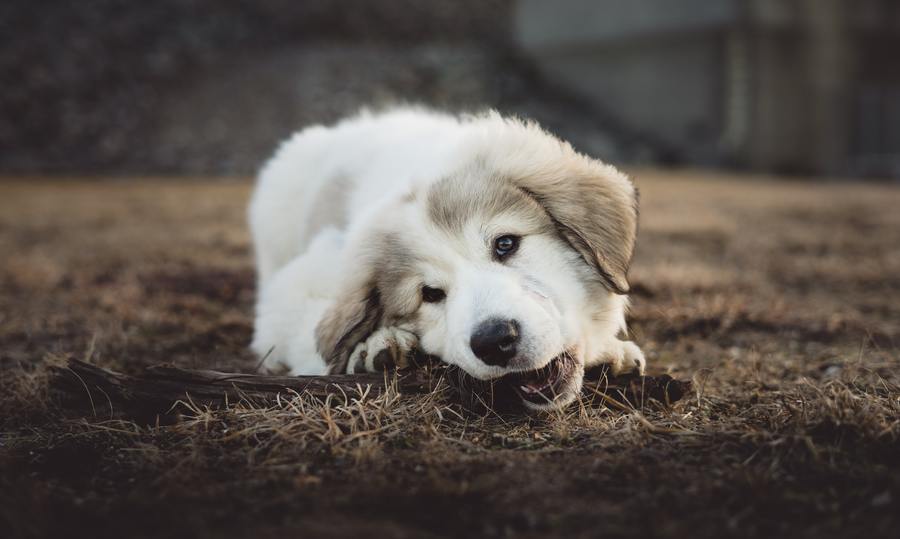 To find such an insurance policy, look out for the following:
Health coverage
Your dog's insurance policy has to cover any injuries or illnesses that he/she may develop to the fullest extent possible. That is crucial because if you are paying for a plan that does not cover an ailment that your dog eventually develops, you will receive zero reimbursements for the associated treatment.
Most plans do not cover pre-existing conditions or hereditary illnesses. If your dog's medical history shows the likelihood of either, going for a policy that will not cover it is a waste.
But it is not just about covering an illness. Your dog's policy must also provide continual coverage, especially for chronic illnesses, such as cancer and for regular medical problems like heartworm. If the coverage is not continuous, you could lose coverage benefits after a while, even though your dog is still receiving treatment.
Coverage exclusions
Most plans exclude certain illnesses and injuries from their coverage. Some do not cover wellness treatments, while others do not cover hereditary diseases or dogs that are above a certain age.
If a policy will not cover the treatment your dog needs, it is best to take your business to an insurer that can cover you.
Also, be sure to go for a plan that does not have a limit on how much reimbursement you will receive for specific medical conditions. For example, a plan may have an annual maximum payout of $10,000. That might seem like a lot when you are signing up for the policy, but since you do not know what will happen to your dog in the future, having no limit may be best.
Ease of making claims
Ensuring that an insurer covers any injury or illness to the fullest amount that your dog may sustain is essential. But just as important is ensuring that getting reimbursed is not a hassle.
The best pet insurance companies make filing a claim as hassle-free as possible. For some, you can submit a claim via their mobile app or website and receive a direct deposit within hours or days. The process must be quick and easy so that nothing interferes with getting your dog's medical care as soon as he or she needs it.
FAQs
Can I get pet insurance if my dog is already sick?
A lot of dog insurers do not cover medical conditions that exist before enrolling the dog. That is why they require a medical assessment before providing coverage. However, there is no need to worry because other insurance companies, like Pet Assure, are willing to cover pre-existing conditions.
To know if a policy will cover your dog's existing illness, be sure to read the policy's fine print on what counts as a pre-existing condition.
What is the best time to get dog insurance?
You can register your dog for insurance at any age. The sooner, the better, though, because an illness or injury can present unexpectedly, and having coverage will reduce your expenses, especially if it is a serious illness, like cancer.
Also, getting insurance for dogs that are older than 14 can be tricky. As the pet ages, it can develop chronic conditions and would be difficult to insure because of pre-existing conditions. Having pet insurance from the start will ensure that your dog has the coverage he or she needs long before any health scares occur.